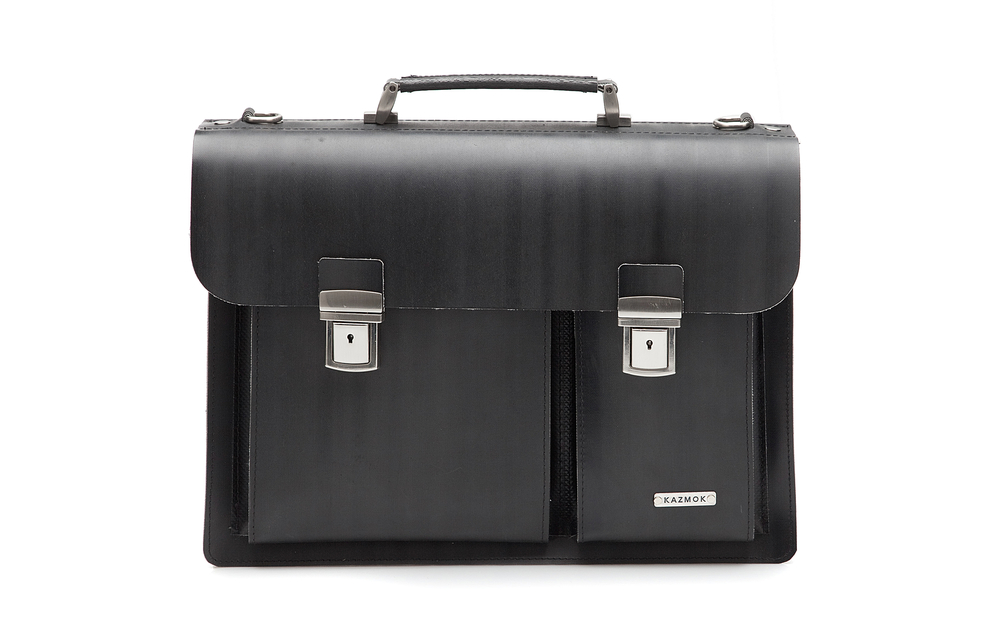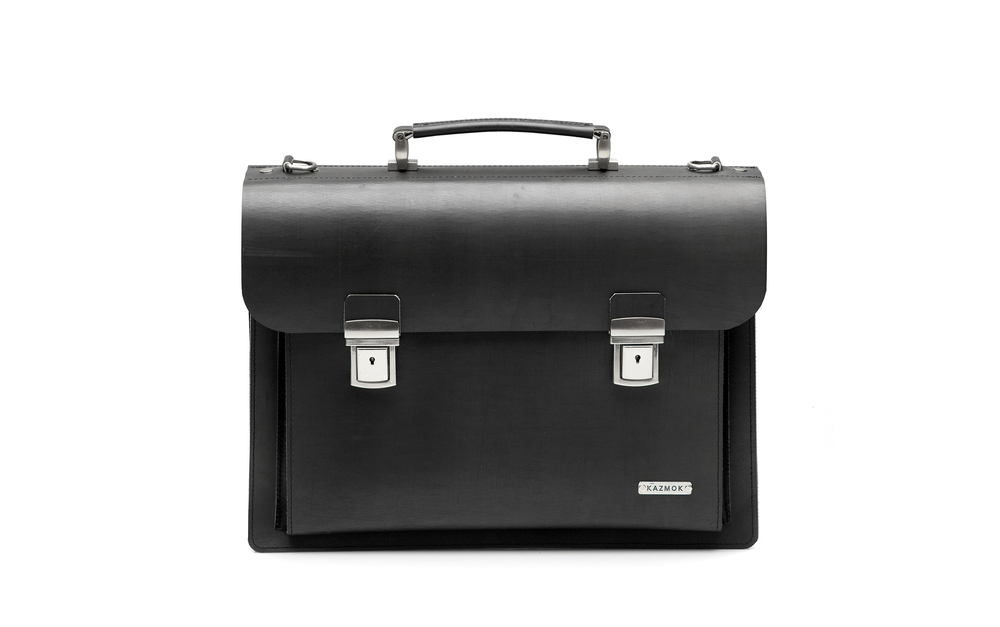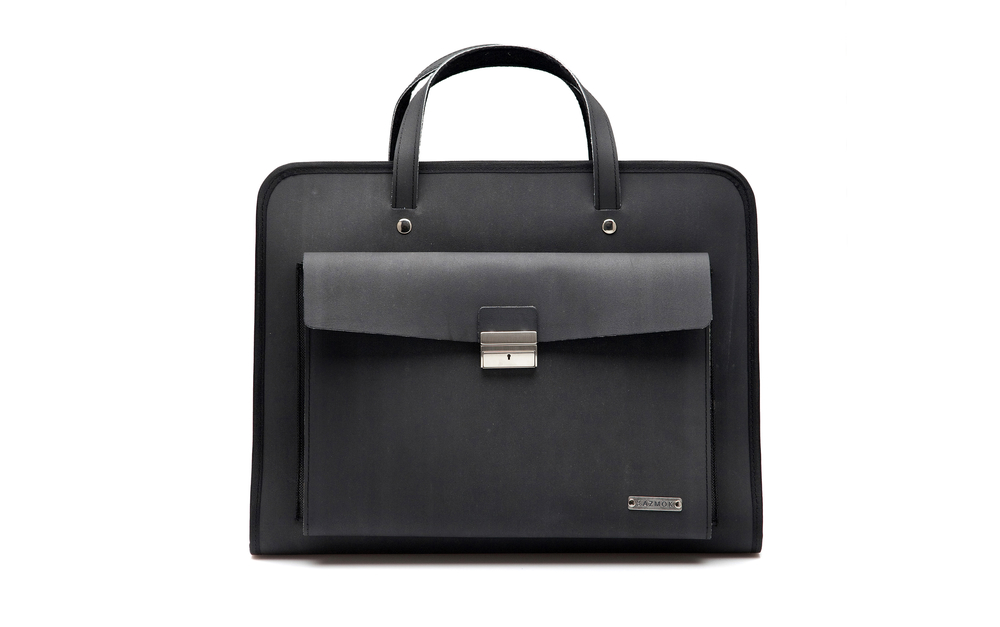 I love materials we usually ignore in daily life, the humble stuff that goes unnoticed. Like redundant conveyor belt that made its endless rounds in factories or at supermarket checkouts. Tough army canvas that kept soldiers and ammo dry. I transform these sturdy materials into one-of-a-kind business bags for entrepreneurs, thinkers and doers. Into unique travel bags, shopping bags or even a couch. Nice bonus: all my designs fit the durable, circular economy we all strive for.
Dinand Stufkens
Designer. Craftsman. Researcher.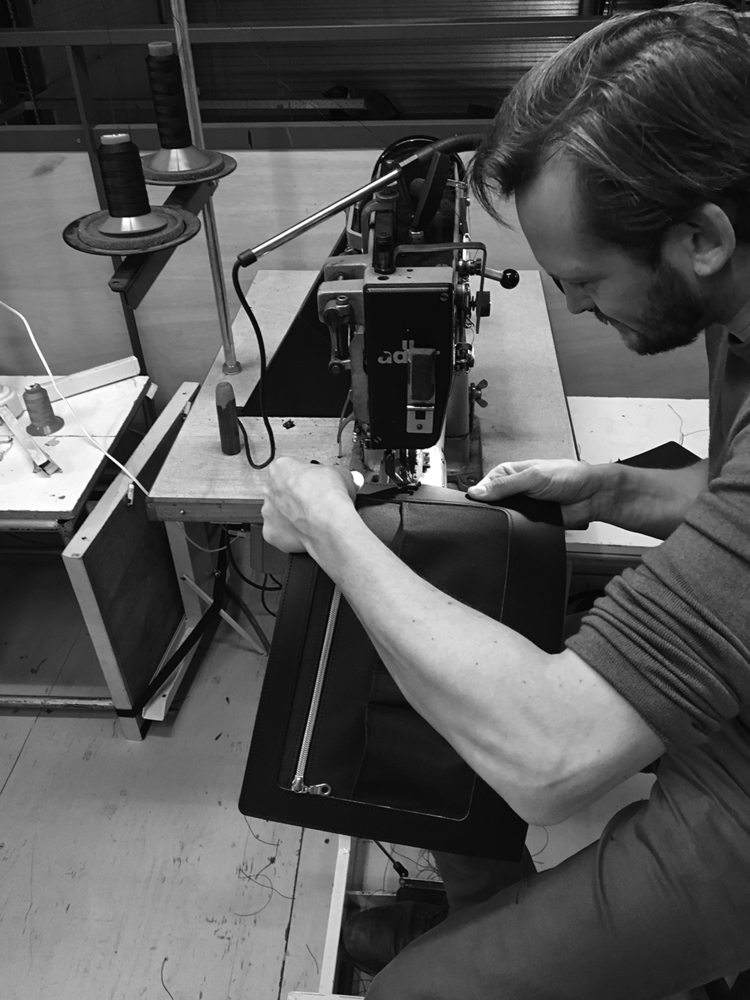 KAZMOK Green
My casual bags and briefcases carry a distinct personality. I created my Kazmok Green collection out of retired army canvas and conveyor belt material. And named these bags after people like the famous general George Patton. Who is honoured, rather appropriately, with a specific sort of bag - a punching bag.