Welcome
Dinand Stufkens, designer and researcher
My name is Dinand Stufkens, an Amsterdam-based industrial designer and compulsive researcher. Always trying to create something new, something durable. I spent years of collecting, adapting and testing all sorts of used materials. Like retired conveyer belt and second hand army canvas.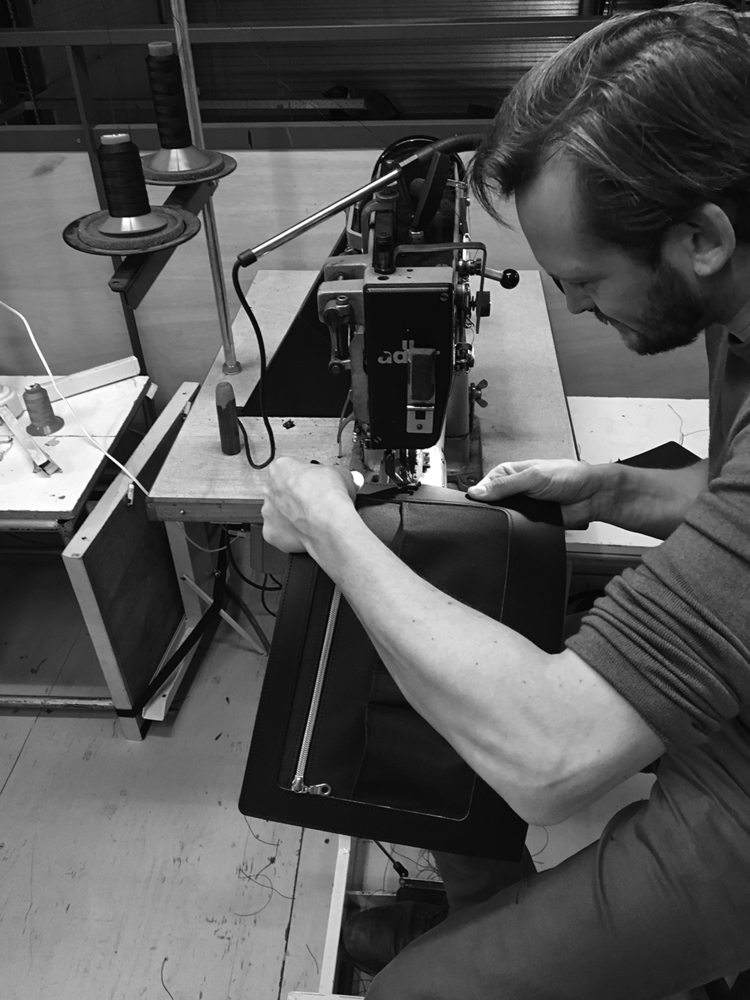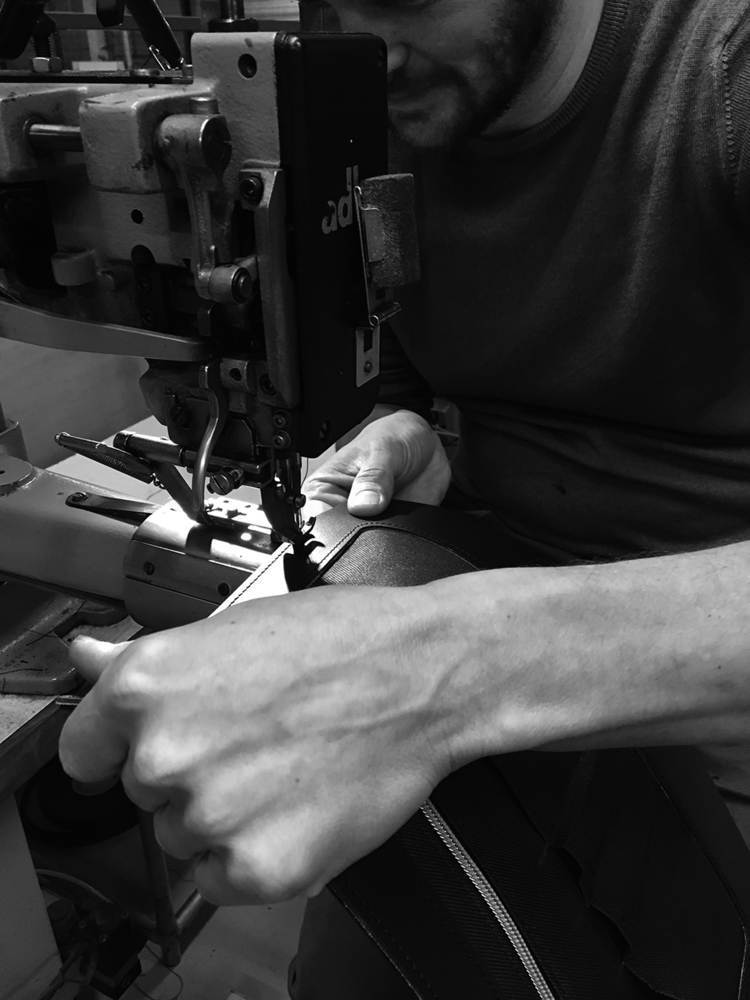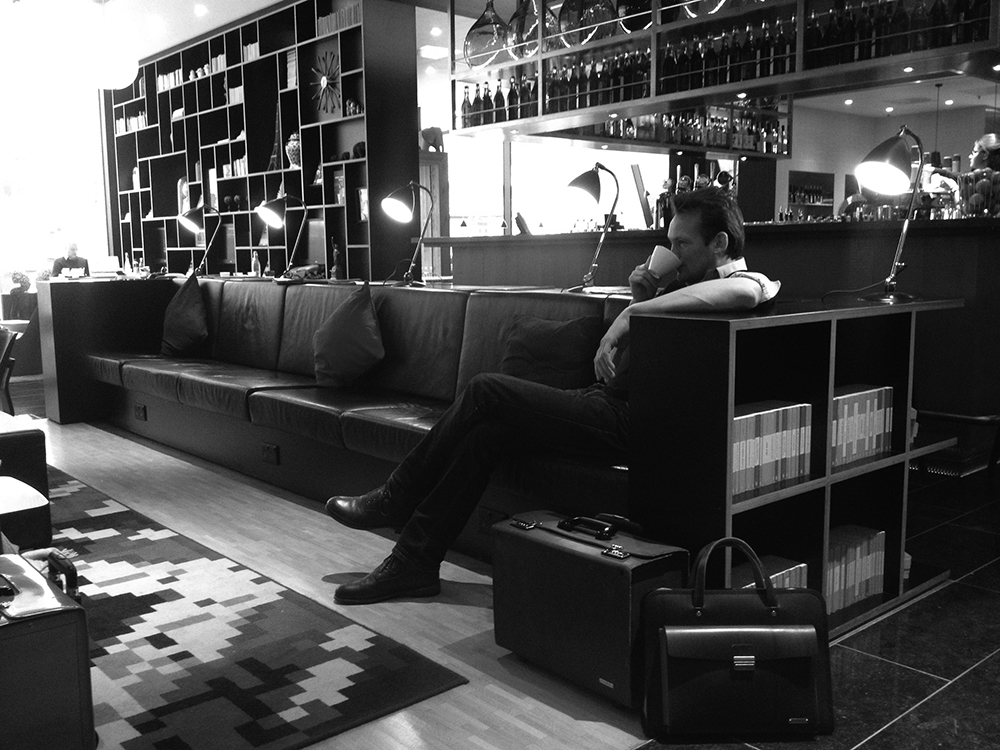 In 2010 I presented my first collection of briefcases and business bags under the name of Kazmok. (A strange, persisting name that suddenly emerged when I was getting pretty drunk with a friend one night.) Yes, I was very happy to receive several serious design awards. But I'm most happy about the fact that I finally managed to create real good stuff. For people who believe bold design and sustainability should go hand in hand.

The paradox of uniqueness
The conveyor belt. Humble symbol of mass production, which runs endless circles in factories, warehouses and airports. The band parts are subtly scratched and etched by all the stuff they transport. Each piece thus gets its own unique patina. And that's where Kazmok comes around the corner. Used, extremely strong conveyor belt is transformed into a durable, top-notch business bag. Kazmok. Dutch design, designed to last.